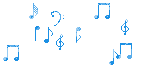 (They did the bash…)
They did the TLP Halloween Bash…
(They did the bash…)
It was a scrapping smash!
Wah-oooooooooooo…
Welcome to the Lilypad's Halloween Bash 2014!
We have so many fun events for you this weekend, it's scary!  Here are some highlights:
* Anne's Trick or Treat Scrap Game– our own AnneofAlamo is hosting a 24 hour long game to kick everything off, plus a chat today (10/17) at 10am EDT/7am PDT
* Change your avatar to a Halloween-themed photo
* Change your signature to a Halloween or Fall-themed one
* Kiss the Frog (Halloween edition)— Our handsome mascot frog Bart is back and he's all puckered up and ready for some kissin'.  Look for him in our forums and gallery.  Every time you're the first one to kiss him, keep track and if you have the most kisses this weekend, you win a prize!
* The Getting to Know You game— connect your favorite treat to something about you or your life
* Gallery Love contest— leave lots of love in our gallery and you may win a prize
* A Colour Challenge with layouts
* Never-ending Halloween story— keep it going!  Check in often for updates… you never know when Bart might show up!
* Share your favorite TLP Halloween product and a layout using it
* Favorite/least favorite costume
* Scariest movie you've ever seen
* A "recipe" challenge for which you have to make a layout according to a specific recipe
Plus, there are games on Instagram and Pinterest, too!!
Here's something awesome: if you participate in these challenges and games, you may win a nifty TLP prize!
But wait, there's MORE.
All our Halloween products are a whopping 30% this weekend!
Wait… you want MORE??
Well, we've got an unbelievable Halloween collab that's FREE with any $10 purchase this weekend.  Check it out:
How awesome is that???
Well, what are you waiting for?  Cruise on over to our forums and join in the fun!
Have a Spooktacular weekend!