I love the look of watercolor. Often times, I'm lazy and just clip my photo to a watercolor paper or element. However, I especially love the look on pages where it looks like an artwork in progress. As if I've stopped halfway though filling in a watercolor version of a drawing, as I have done in this LO:
I'll teach you how to create this look too.
1- Create a blank document and drag over your photo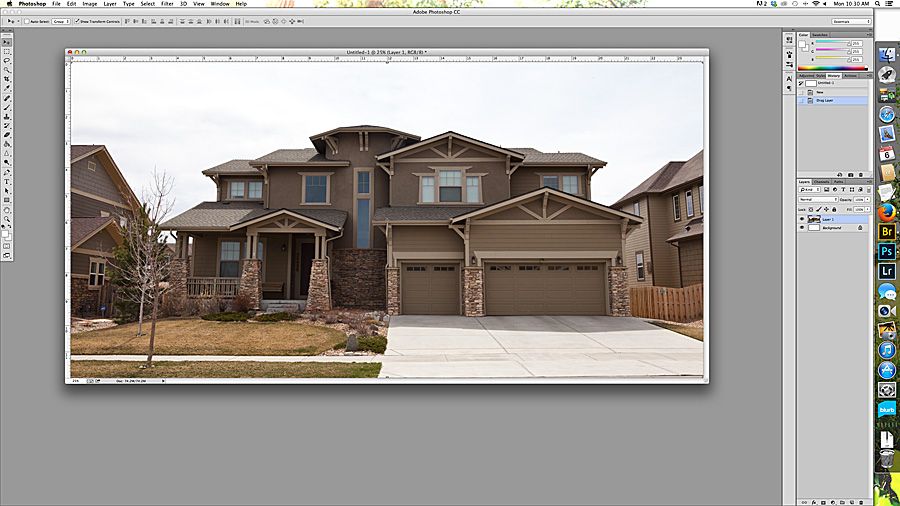 2- Duplicate your photo and then add a layer mask to HIDE your bottom copy of your photo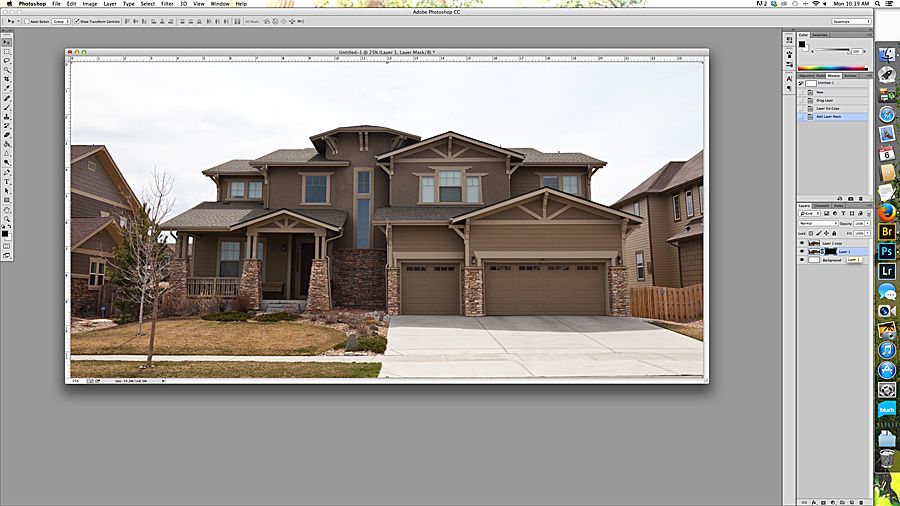 3- We're going to turn the TOP copy of your photo into a drawing, so click on the top copy of the photo and go to Filter -> Stylize -> Find edges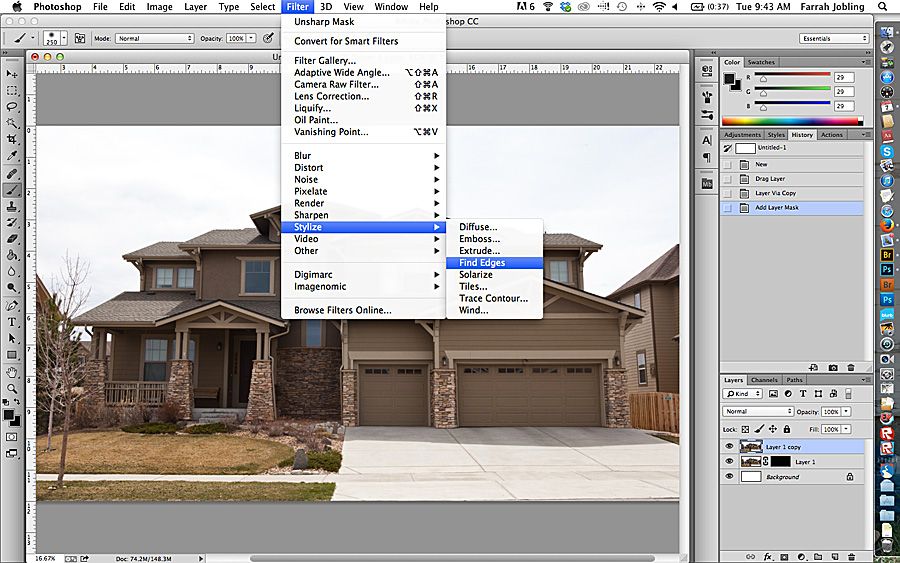 4- **optional** I always desaturate the drawing version of my photo, so that it looks like I used a No2 pencil to draw it, otherwise, it will look like colored pencils. The choice is up to you! =) To desaturate, go to Image -> adjustments -> desaturate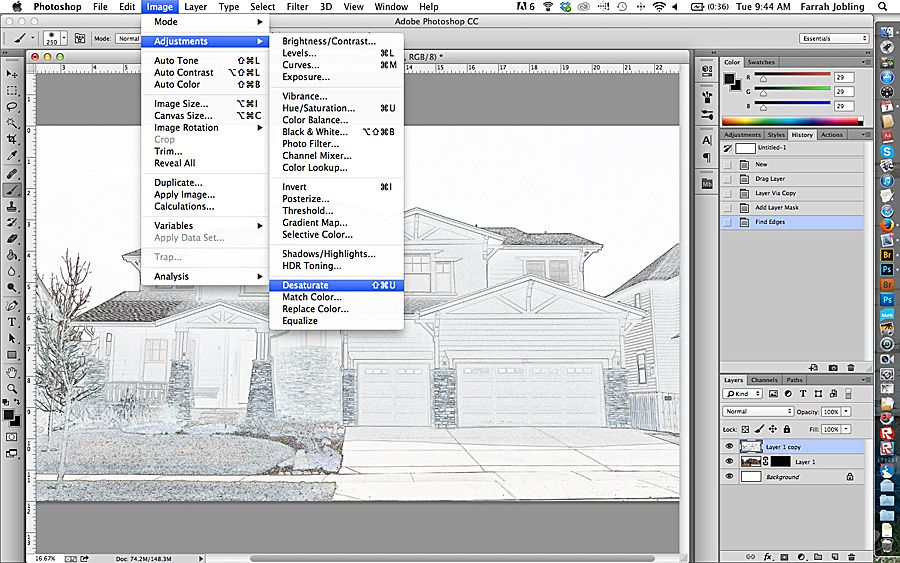 5- Set the Layer Style to Multiply and add a Layer mask to HIDE the drawing copy of your photo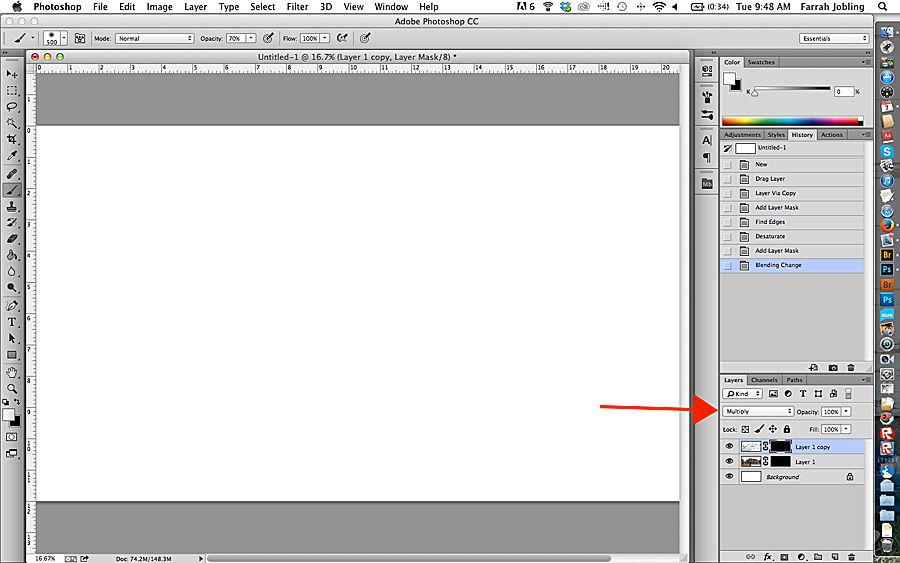 Here's where the fun part begins…and it's completely up to you how much or how little of each layer is showing. I am using Just Jaimee's soft watercolor brushes …but really, you can use almost any brush. There are plenty of free ones out there, if you search for them.
6. Select a brush and under the brush presets menu, set the spacing to around 75%. Then, under the Shape Dynamics panel, play around with the settings for size jitter (i used 80%) and angle jitter (I used 35%). I also set the opacity of my brush to 70%. On the layer mask of your photo, with a white brush, brush around until you see as much of the photo as you'd like.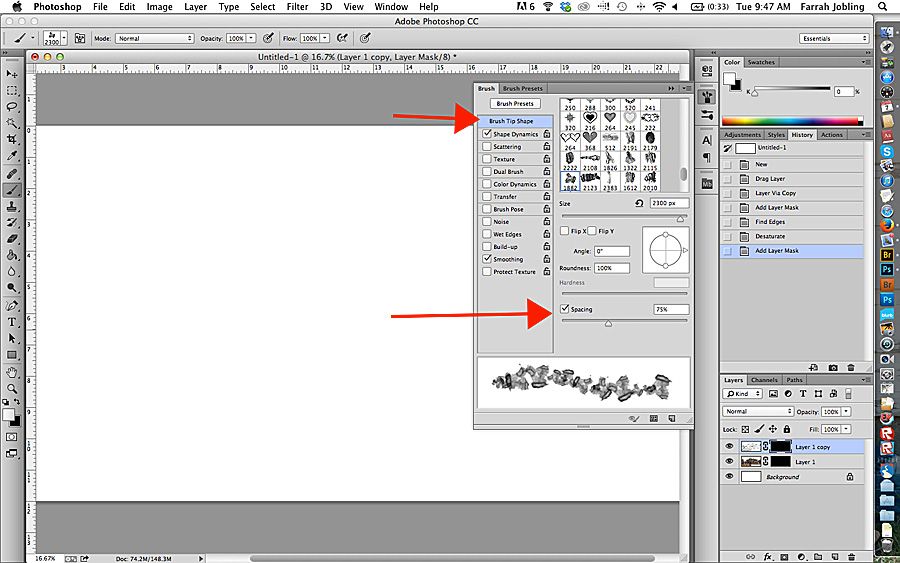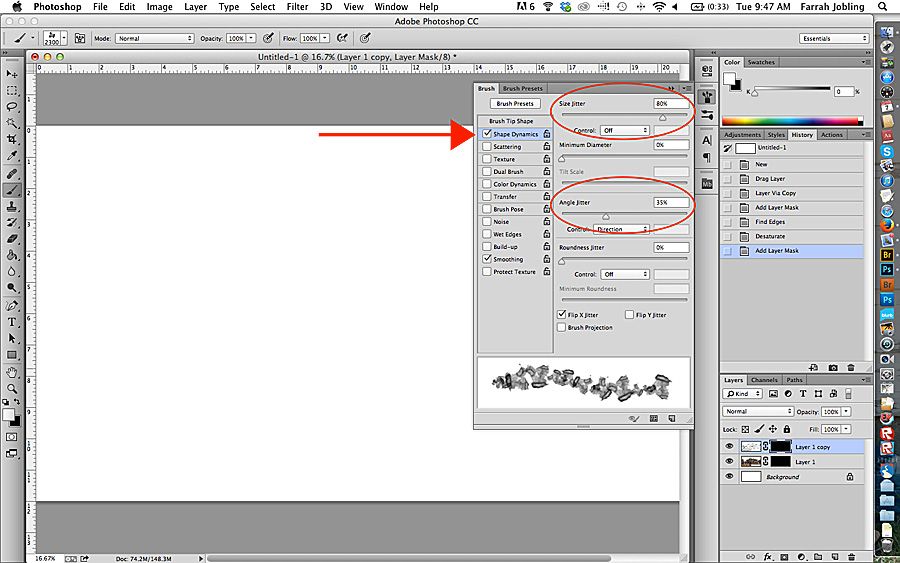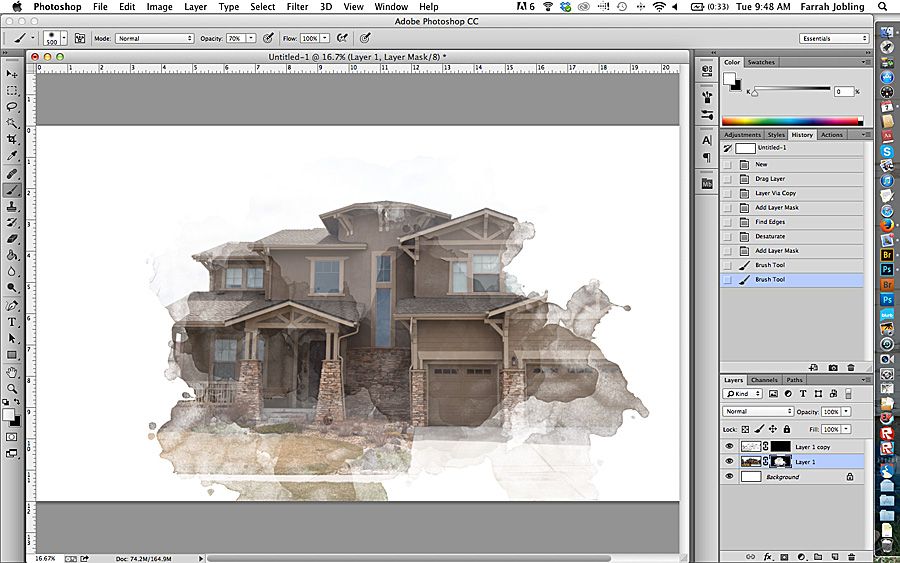 7. With a soft round brush, brush on the layer mask of the drawing version of your photo around the edges to show where you "drew" the picture.
8- Add text and other elements to your page for the final look.
Here is the new page I did for this challenge, using Janie and June from One Little Bird and Allison Pennington's Clippy Frames: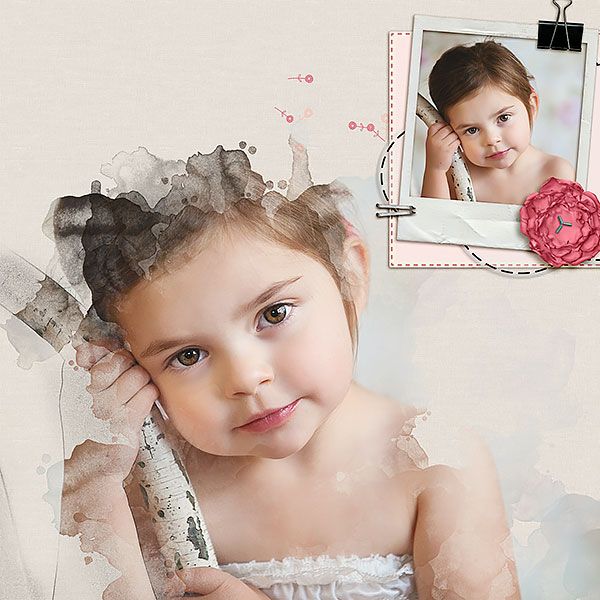 Written by Farrah (FarrahJobling) for our 2014 Month of Challenges