Hi there! Amanda R here today.
Many girls are asking me how I shadowing my pages, I will show you how it is really easy!
Seven years ago, a friend told me that she'd miss the realistic shadows of her paper pages but she was very lazy to warp them with the warp tool in Photoshop, so she was doing it by the distort filter! And that way, Michelle Filo has changed my scrap, because I was too lazy to warp my shadows too! I use PSCS6 but you can do it in all PS versions.
1- do your shadow like always (the color I usually do mine is #2c1901 but you can use any you want)
2- create a separate layer for your shadow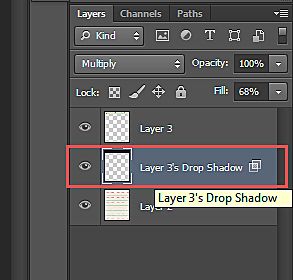 3- with that layer shadow activate, go to Filter – Distort – Wave: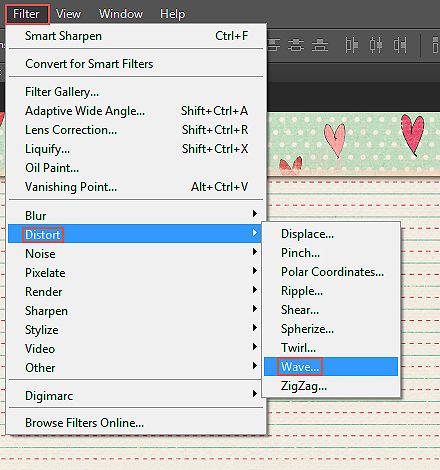 and use these settings:
Number of Generations: 5, Type: Sine, Wavelenght: Min.1 Max.999, Amplitude: Min.1 Max.6, Scale: Horiz. 100% Vert. 100%, Randomize: Repeat Edge Pixels
And voilá, you've done it!!! EASY! It's exactly what she told me!
a. the shadow 
b. the shadow distorted by the fiter

but after so many years I've done a little more. Sometimes I run the filter twice, maybe more time, until I have my shadow look how I want.
c. the shadow distorted by the filter 2x
Sometimes after the distortion I use the Warp tool (Edit – Tranform – Warp) just a little, but it's rare.
You can use it for every shadow you think it'll be cool to see warped. And I noticed that depends the position of the element in your page, the shadows will be different.
They are all three shadowing with and distorted by the same settings, but as you can see, they are subtle different.
Sometimes when I don't like how the shadow looks, I duplicate the element, move it around the page and run the filter until I like it, then, I move back the element and shadow and place it above the original element and finally I discard it.
Sometimes after the distortion, the shadow don't fit the direction of the rest of my elements' shadows,  so, I simply nudge it for the side I want it.
As I love actions and I do them all the time to make my life easier so, I did my 'wave' action. It's here for you.
Hope you like it and if you need something you can leave a comment here.
And the papers and heart used here are from "Teen Love" kit by Lynne-Marie and it's on sale today!