Ah, it happens to the best of us. Eye strain. When your eyes hurt from focusing on a computer desktop screen, or a laptop screen, or a tablet. Or from reading books, playing video games, being glued to a smart phone…all of these. Often a cold cloth over the eyes will help. But what can you do if can't access a cloth or cold water to soak it in OR it's simply not enough.
Eye yoga! Or exercises, whichever suits best.
Here's one suggestion. Remember to blink! Yup, blink! When you focus so hard on a screen, you blink less often than you would walking around doing errands. So keep your eyes moisturized naturally by blinking. (try this: stick a note on your screen that says, "BLINK", and see how often you actually need to blink)
 Look up once in a while and focus on something distant. Could be in your backyard, could be across the living room, could be that tree sitting on that hilltop a few miles away, or the house across the street. Getting up every twenty minutes or so will help. Set a timer if you need to!
Roll your eyes. Just make sure you aren't rolling your eyes at another person! Looking away from the book or screen, or simply close your eyes, imagine a box with two lines in it going from corner to corner. It looks like this: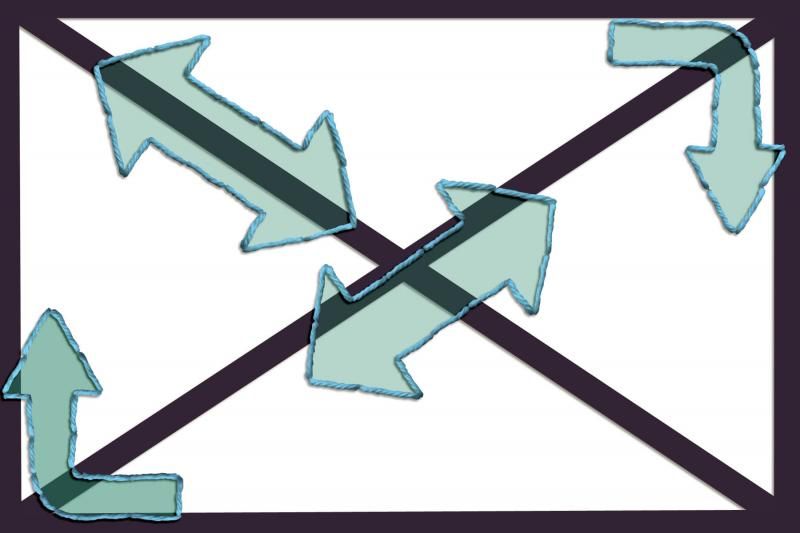 Make sure your eyes get to all the corners. The lower left and right tend be weakest. Circle your eyes around clockwise and counter-clockwise, and diagonally both ways, too.  ( [url=https://the-lilypad.com/store/Stringbats-7-Arrows.html]Stringbats 7 – Arrows by Kim Jensen[/url] )
 If you wear contact lenses, please remember to not press or rub your eyes to help relieve strain or pain. Take them out first!
As with the Shoulder and Back Slump Begone post, take it easy, especially with the eye rolling exercise. Don't push your eyes where they don't want to go (and then the next time you see an eye doctor, mention it, if you want).
Keep your eyes open!
Kits and such at The Lily Pad that have to do with eyes:
Have a great day, all!