Are you prepared to get your inspiration fix?  Though I got started quite early this morning, there was still a load of awesome layouts using today's New Releases to drool over! 
Froggy Friday
not only means a chance to get stocked on some serious eye candy but it also means you can snag the latest and greatest products in the TLP shop for
20% OFF!
Let's get started with a few pages that grabbed my attention right away…. (to be fair I should tell you that not all of these gorgeous works of art are in the gallery quite yet.  Some of them are by Pollys and Designer's personal CT members.  Be sure to check the gallery over the weekend to visit these pages and get a list of full credits.) by Nzingha ~using
Super Duper by Kate Hadfield
&
Comic Alpha by Kate Hadfield
…I love the accent on the photo, really drawing attention to it.  It's paired perfectly with Kate's doodles to really bring the action to life!
by Kelleanne ~ using
Fresh
by One Little Bird and Sahlin Studio… the layering here keeps my eyes entertained for quite a good while but what really stands out to me in regards to all that spectacular layering is the AMAZING shadowing!  Perfection!
by editorialdragon ~ using
Kick Back
by Micheline Martin &
Sketches: Packed
by Amy Martin… totally lovin' the way she flipped this template and used it vertically!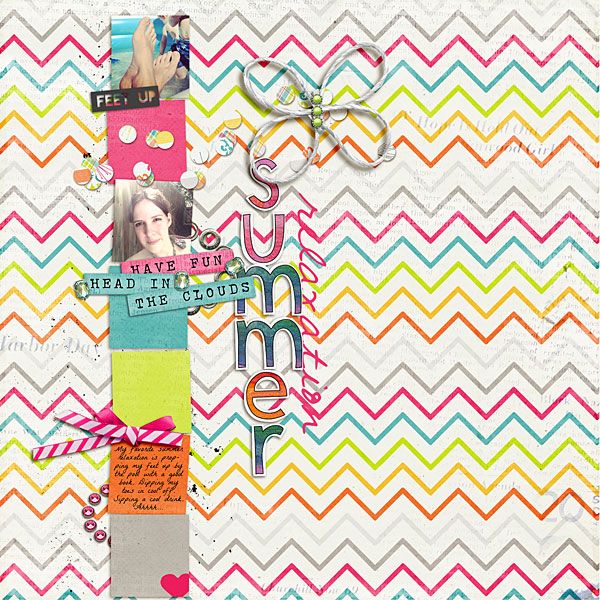 by Jenn Barrette ~ using
Me Time by Valorie Wibbens
…. what better way to document a little about yourself than to capture a snapshot of one of your faves!
by Kim Gehring ~ using
My America
by Kim Jensen… there is not much that makes my heart smile as much as vintage baseball!  I think it's so awesome that she has a local vintage baseball club near her and used this kit so perfectly to tell us about it.  Thanks so much for sharing your page!
by sucali ~ using
Alive & Kickin
' by Karah Fredricks… there is some awesome shadowing going on here and the repetitive and random circles really bring a sense of FUN to the page!
by amandaresende ~ using
Super Duper
& 
Comic Alpha
by Kate Hadfield and
Crepe Papers
by Jacque Larsen…. WOW!  This really just makes you stop and look, doesn't it?  A real eye catcher!  Love the boldness!
Trackback from your site.