This time with a twist.  I had so many positive comments about the little hedgehog card I made with Kate's new doodles that I thought I would do a mini tutorial on how to make it – and then challenge you to make something similar!!!!!!
 How to make a spikey hedgehog card
You will need scissors, craft knife, glue, black pen, sheet of card and 3 printed images of Kate's hedgehog (I resized them to fit onto a 14.5 cms photoshop document so that I know my card will fit into it's envelope)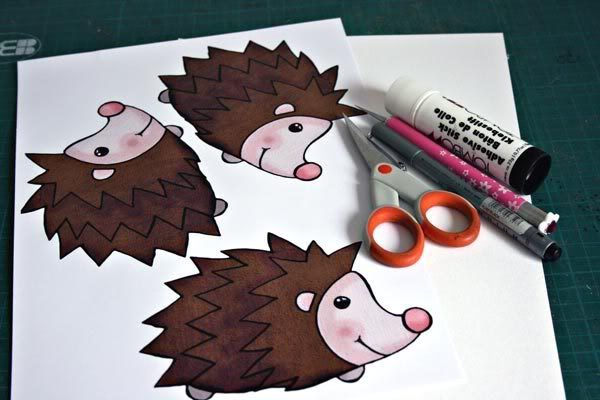 Carefully cut out 1 hedgehog
Use a glue stick to stick the cutout hedgehog onto your folded sheet of card. Position it so that some of the spikes stick up above the fold of the card.
Use a craft knife to very carefully cut around the hedgehog. You'll need to apply firm pressure to cut through the card so go slowly so that you don't cut off a spike by mistake!
Use the black pen to draw doodled stitches around the back section of spikes, then cut out just the first section of spikes from one of the printed hedgehogs, two sections of spikes from the other printed hedgehog and don't forget his nose. Draw doodled stitches around the spikey bits.
Before you glue the spikey bits onto your card curl the ends of the spikes gently between your finger and thumb so that they will stick out and then glue them to the card (remember not to put the glue onto the spikes!!) Use a foam pad to stick the nose on so that it's raised up from the card to give extra dimension and cuteness
Finally use some glossy accents over his eye to make it nice and shiney (it will look slightly opaque but dries totally clear)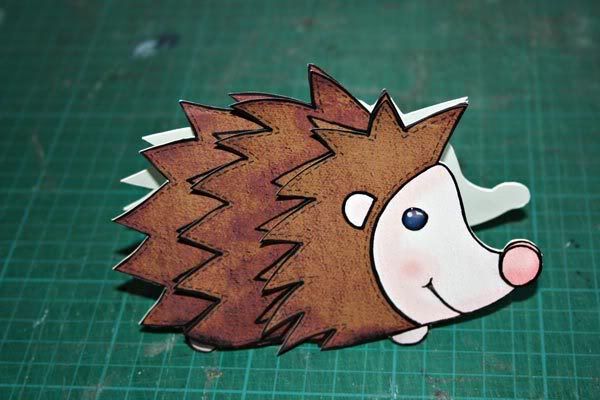 Glossy Accents is a dimensional glue that is used to cover paper, card, metal embellishments etc to make things shiny but it can also be used as a great strong glue for attaching buttons, flowers etc.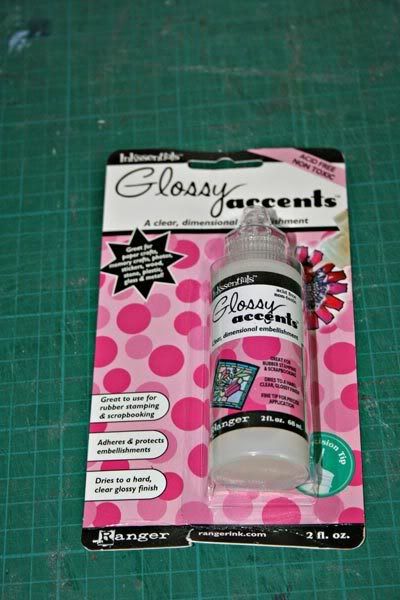 Hey Presto! You've made a Spike card
Hybrid Pollywog Rez, was inspired by the tutorial to make the sweetest birdie card.  Isn't it gorgeous?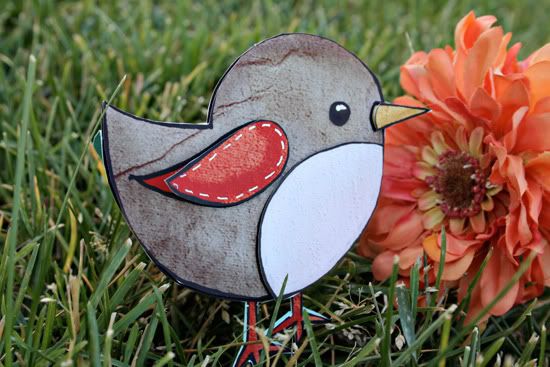 Now you know how to do it your challenge this week is to have a go at making a shaped card using any LilyPad product (you can make Spike the hedgehog or try something else), upload it to the gallery and you could win a LilyPad giftcard :)
Have fun, Andrea xxxxx