Summer Stories page kit
Description
Summer Stories page kit | by ForeverJoy Designs
"Summer always ends with memories" Capture yours with this sunset colored collection full of pretties and Word Art designed to help you capture all those sunny moments of that magical time when time slows down called summer vacation!
Here's what's packed inside:18 patterned papers + 5 bonus solid papers and a unique collection of pretties including: 5 banners, 2 flying airplanes, a camera to capture all those moments, 2 puffy clouds colred by the sunset, a little bow, a scatter of fireflies, a jar to catch them in- or to collect your summer memories!, 3 paper flowers and 6 handrawn puffy sticker flowers, polaroid frames, a blank journal to fill with moments to remember, a pencil, 2 beach chairs to kick back on, 2 radios to listen to your top summer tunes on and a few mix tapes to lable with your favorite songs, 3 leaves, a film strip to fill with photos, a paint smudge and painted chevrons, a veneer palm tree, 2 vanity plates, a scattering of sequins, 2 cork stamped stars, 7 snippets, 3 strips of washi, a curl of string, a typewriter to write your summer story on, and 13 pieces of Word Art designed to prompt you to tell exactly what you did on summer vacation!
*not all items are shown in preview. Drop shadows for illustration only. This digital kit has been saved as .png files at 300 dpi. Not all items shown. Personal Use Only please.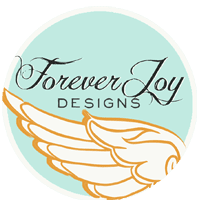 blog | facebook | shoppe | pinterest | newsletter | youtube
---
Related Products
---