P.S. I Love You (Papers)
Description
P.S. I Love You (Papers) | Sahlin Studio
Send out some love today with P.S. I Love You Papers. In mostly calm navy, brilliant yellow, cream, and black, love through the wires comes through. Everyday moments, quiet inspiration, shouting out your love, or just that quirky random smile standout on your pages with the great mix of vintage and clean. P.S. I Love You Paper has references of mail and envelopes, clean patterns, soft florals and a sprinkling of wood and cork to make your writing heart flutter with love.
Paper Pack Includes: 11 Papers
Coordinates perfectly with May's 2014's BYOC
Looking for other products to coordinate? Check out the PS I Love You: Journal Cards & Element Pack!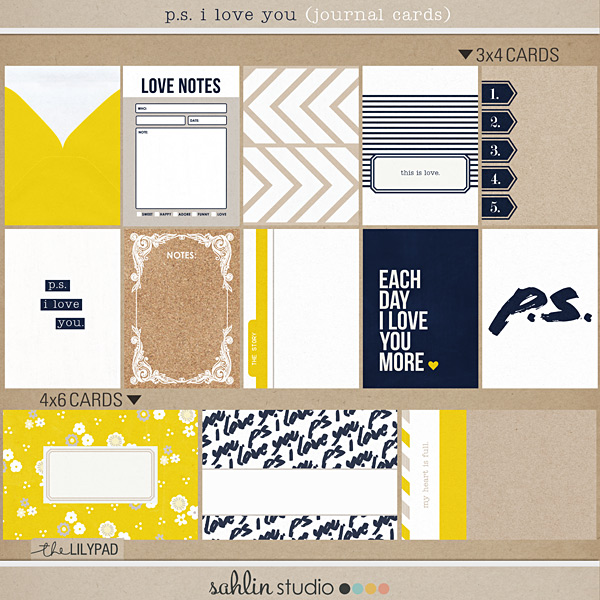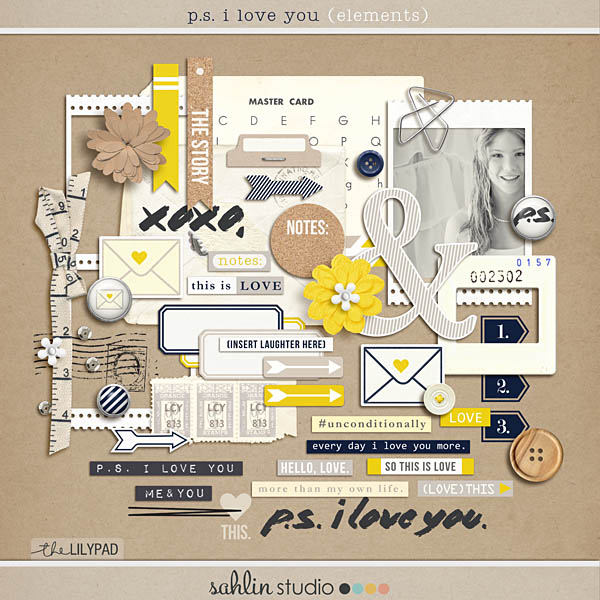 This product is for personal use only. For information on how you may purchase a Limited
Professional Use License or an explanation of both licenses, please visit my website.

Sahlin Studio: website| newsletter | facebook | twitter
---
Related Products
P.S. I Love You (Elements)
P.S. I Love You (Journal Cards)
P.S. I Love You (Kit)
---