---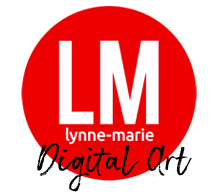 ---
Journey /artsy bits/
by Lynne-Marie
NOTE: This product was previously sold as part of the Mixed Media Monthly collection for April 2017. Please check your stash before purchasing.
Includes:
- 33 stamps + 1 abr file
- 6 scribbles
- 10 paint clusters
Quietude /stamps/
by Lynne-Marie
This is a re-release of my Quietude collection with the addition of my Mixed Media Monthly contributions for that month (November 2015)
This stamp pack includes 41 painted leaf print stamps and an abr brush file.
Misty Brushes
by Lynne-Marie
This set of 6 misty brushes is great for spraying over a shape or letters to render a misty paint effect. Set includes 6 mists and one bonus clipped ornament shaped mist (shown in preview). The mists are included in both png and abr formats.