---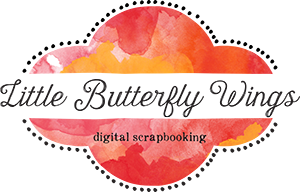 Facebook • Pinterest • Blog • Instagram
---
LBW - Limited Professional Use License
by Little Butterfly Wings
Limited Professional Use License
Please CHOOSE the Single Product or a 12 Month license from the drop down menu below; you must purchase a separate license for each product that you would like to use in your business. (Please note that this price does NOT include the actual product. You must also purchase the product). THIS LICENSE does not include any collaboration products with other designers. It is only permitted for Little Butterfly Wings products exclusively.
Single Product License: please choose the number of licenses you would like to purchase in the shopping cart. Please list the product(s) you are purchasing the license (s) for in the comments section.
TWELVE Months License is valid for 12 months from the date of purchase and covers all purchases of Little Butterfly Wings products (with the exclusion of collaborations with other designers) within those 12 months. After the license expires you will need to purchase the annual fee again if you wish to continue to purchase products for Limited Professional use.
Scrap for Hire (S4H) You will need to purchase this license if you scrap for others and sell them your flattened image as a finished product. You can't, under any circumstance, sell the product as a .psd (layered) file.
Under the terms of this agreement,
YOU MAY:
• Create custom cards, layouts and invitations for your clients provided that they only receive final, flattened versions of the product (i.e. no psd files, no individual papers/element files, etc).
• Use samples created with my products in your galleries and portfolios (with credit given to Little Butterfly Wings Designs).
• Use the graphics in your web design projects for clients - HOWEVER - if purchasing a single product license a separate Limited Professional Use License must be purchased for each site where the graphics are used. Credits must also be given on the website ("Graphics created by Little Butterfly Wings Designs at www.the-lilypad.com").
• use any of my products (with the exception of collaboration with other designers) for blog design where the finished design is supplied in 72dpi only in flattened formats only. You don't need to purchase this license for your personal non-profit blogs, the only requirement is crediting me (Little Butterfly Wings) on any blog where you display my designs.
• use the licensed products for small time craft endeavors where the licensed designs are used in small run hand made products and sold at local craft fairs or similar.
YOU MAY NOT:
PLEASE NOTE that this license does NOT COVER COMMERCIAL USE products.
• Use my designs to make scrapbook products (including kits, papers, elements, templates quick pages, product previews, web or blog graphics or promotional materials) for sale or as freebies, this is a Limited Professional Use agreement only. Neither can you print my designs as is and offer them for sale in a printed format.
• Use my designs to make quickpages or printable or hybrid items (such as treat bag toppers or cards) to be sold as downloadable files.
• Produce projects for mass production or distribution. This license allows for *small business use only*.
• Distribute these graphics in any format except for the uses defined above. That means you CAN'T share the products with your friends or on file sharing sites.
• Claim these graphics as your own, either in their original state or in an altered state PLEASE NOTE: Credit must be given (where possible) to "Little Butterfly Wings Designs".
• All products created by Little Butterfly Wings are copyrighted by Little Butterfly Wings with all rights reserved.
• You may not use this product to mass produce any product for sale. The sale of any digital product created as a derivative of any or all images in this archive is limited to 250 copies, unless prior permission is granted. The sale of products printed or placed on any physical product is not limited in number. However, you may not just print the images as they are, or sell them on t-shirts, cups, or any other physical product. You must incorporate them into a design that is predominantly your own.
For any other use please contact me for further licensing agreements at valeriapiemonte@littlebutterflywings.com
Thank you for your purchase!