Happy Labor Day (if you are in the U.S.)!  If not, Happy Monday :).   I'm here to talk to you again about Phoneography.  I know it's not Sunday so there is no clever "Snappy" title, LOL, but Monday is better, right?   Today, we are going to talk about telling a story with your pictures.  Literally.  No, seriously, I'm talking about writing your story directly onto your photo.  On your handy dandy phone.  Yay.  
There are a couple of apps I want to share with you that will let you add text easily to your photos on your phone.  That way they will be ready to share online or add to your scrap pages.  It's just one more tool in our Memory Making Arsenal.
1.  First up is an app called Phonto  (iPhone and Android) | Free/$0.99 for ad-free/$1.99 for image pack | iTunes | Google Play | Website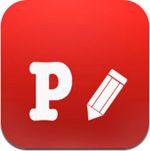 You are going to LOVE this!  You know why?  OK, I'll tell you.  You can add ANY font to this app and use your own fonts on your pictures.  In case the 200+ fonts that come with the app don't excite you.  And you can do it right from your phone.  The instructions on how to add fonts are embedded right in the app so it's easy peasy to add them.
Here is a picture of my sweet Kindergartener the day he got his shots last week.  I shot the photo with my built in iPhone Camera and added the text with Phonto.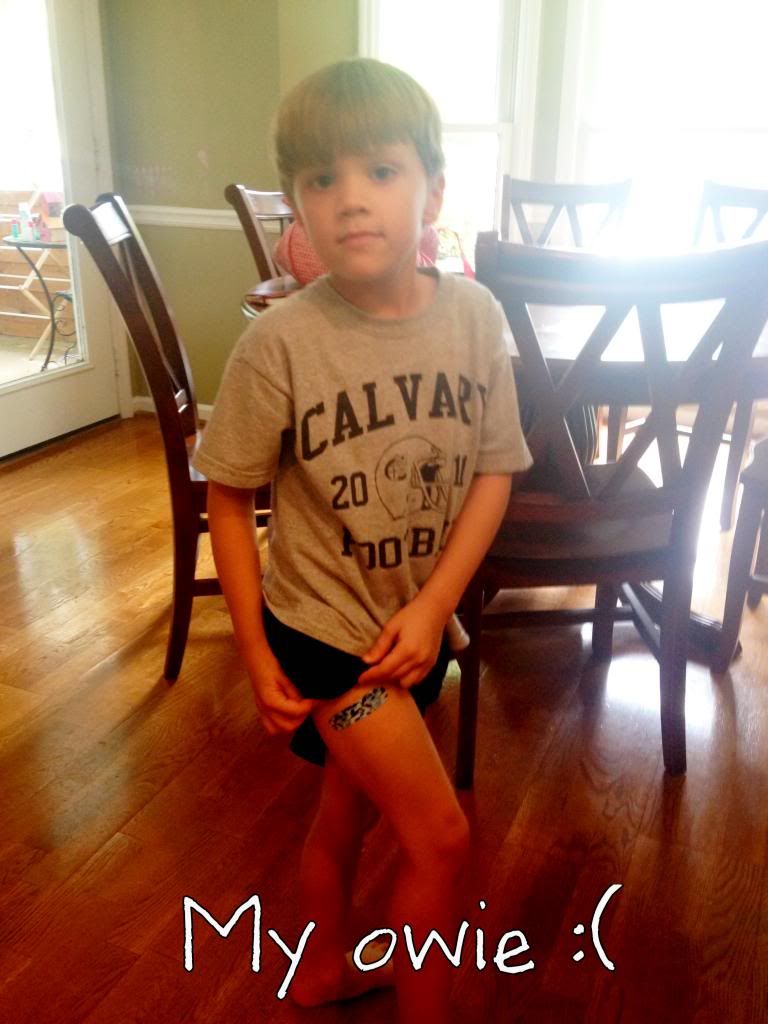 And the font I used?  EEK.  So fun.  It's The Everyday by Heather Hess sold right here at The Lilypad.  I'm over the moon about the possibilities.
And while we are talking fonts, here are a couple of other options I think would work great for this app. 
 I can't wait to starting adding fonts!  
2.  Next I want to show you InstaQuote (iPhone and Android) | Free/$1.99 for pro | iTunes | GooglePlay | Website
This one is really cool, too.  There are tons of fonts and styles and backgrounds to choose from, though not nearly as many fonts as Phonto.  And it is great for longer quotes.  It also has this cool little "punch" words feature where you can highlight certain words with a different color. 
This is a photo I took out of a moving car in the California desert this summer, LOL.  I edited it just a bit in Camera+, then added this fun quote I found about the sky.
And just for kicks and grins, I did one with a blurred background and some other fun edits, which is what separates this little text app… editing options.
I'll admit that this would probably not be the primary way I'd add text to images, especially if I have my computer handy, but it is a cool extra treat if you have some time to kill away from your computer.  Or if you want to impress your Facebook friends easily.  Just sayin'…
Enjoy.  Now go forth and Text.  Well, you know what I mean.
Jen (JenEvang)