Hello everyone!  I hope you all had a wonderful Digital Scrapbooking Day this weekend.   This is Polly Karen here bringing you a quick overview of the new monthly challenges that were just posted to the forum on the 1st of the month.  Based on our percentage system, you can earn three levels of coupons for the store just by participating in our challenges. In addition to the coupon, if you complete all 7 challenges within the month of November, you will be entered in a drawing to win a one month guest spot on the Lilypad Creative Team!  This month we are once again offering TWO guest spots. The discounts available are as follows:  2 challenges = 10% off, 4 challenges = 20% off and 6 challenges = 30% off.  Now let's take a look at the new challenges:  
1.  Journaling Challenge – Dana is hosting this month's Journaling challenge and wants to see your layout with journaling about the things (or people) that you "need" in your day to day life.  Dana journaled about the things her family needs to do when they visit Harry Potter World:
2.  Product Challenge – The host for November's Product Challenge is Amanda (MandaKay).  Amanda has selected frames as the product to play with this month.  Here is a great sample page she created using frames:
3.  Template Challenge – Julie is super excited to be this month's Template Challenge host.  Everyone will be excited that the sweet and talented Sara Gleason has provided this month's free template to use for this challenge.  Click on the image below to get the free template and then take a gander at Julie's gorgeous sample layout using it.
4.  Random Challenge – Amanda (gracielou) is hosting November's Random Challenge.  She wants you to scrap about your favorite season of the year and tell why you love it so much.  Amanda's favorite season is fall/autumn as shown in her page below:
5.  One Word Challenge –  Anne (AnneofAlamo) is hosting the One Word Challenge this month and wants to see a page from you using the word Journey.  Anne created this gorgeous sample layout to get you started: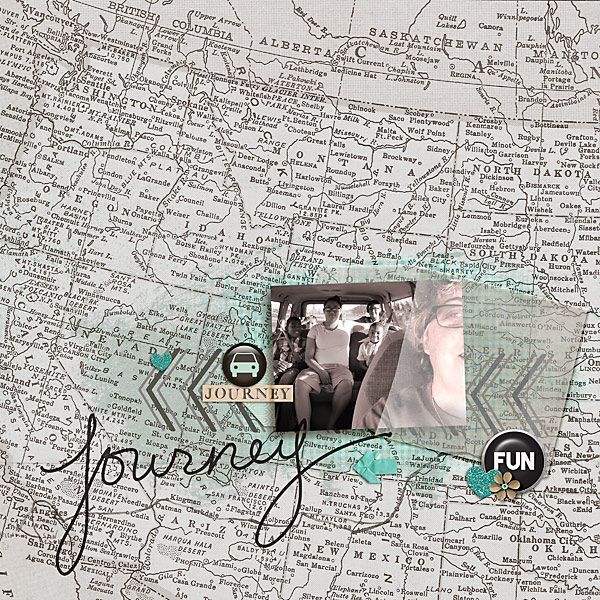 6.  Scraplift Challenge – The host for this month's Scraplift Challenge is Heather (HeatherB) and she wants you to dig into your favorites from the TLP gallery and scraplift one of those pages.  Here is the page Heather scraplifted by Ultracoolmama followed by Heather's scraplifted version:
7.  BYOC Challenge –  Last but certainly not least is the BYOC Challenge.  November's BYOC Challenge will be posted to the forum on Friday, November 7th when all the new BYOC Products for November will be released in the store.  This challenge, hosted by Renee (renee82), is to use 90% of the products on your page from the current BYOC collection and from at least 3 designers.  
Challenge Galleries:  (post your pages to these galleries)
There is your overview look at the new challenges for November.  Now you can go create your own layouts inspired by these challenge and then post them to the appropriate galleries as listed above.  Then be sure to also post them to the appropriate thread in the challenge forum.  See the thread HERE for further challenge guidelines and see the November Challenge Pad HERE to get started!  Don't forget to post all of your completed layouts in the Challenge Layouts thread so we can be sure to get you the proper coupon at the end of the month.  I'll be back near the end of the month to shine the spotlight on some of the pages created for these challenges!  I can't wait to see what you come up with!  Happy scrapping!
Trackback from your site.